We Provide Exceptional Casino Party and Casino Night Events Throughout South and Central Texas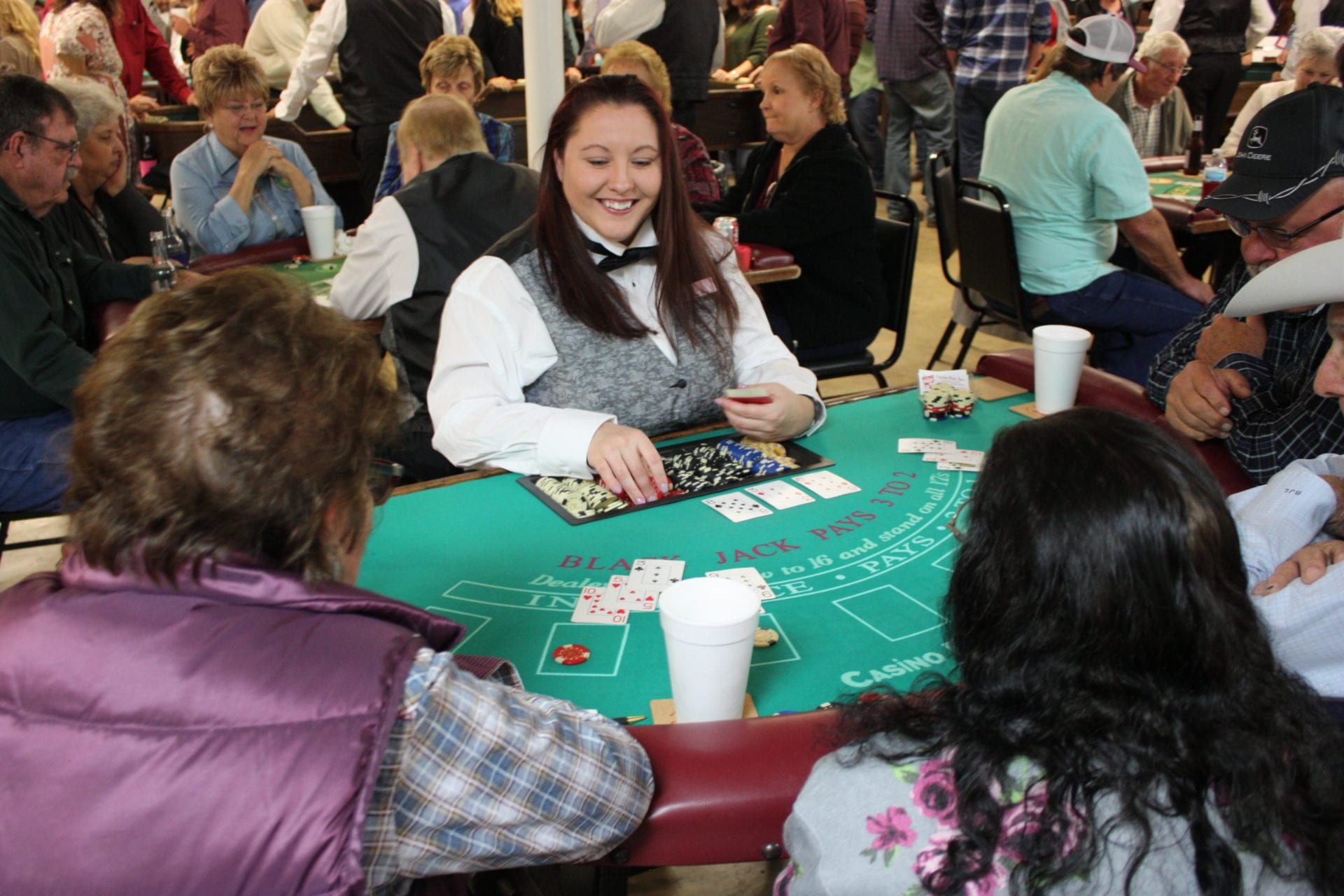 How Our Casino Parties Work
A typical casino party lasts 3 hours. At the start of the casino night, your guests will be given a 1,000 chip that can be used at any of the casino party gaming tables. The dealers will exchange the 1,000 chip for smaller chips denominations of 10, 50, 100 and 500. Your guests will have lots of fun while trying to win as many chips as possible before the casino party ends. At the end of the casino night, your guests turn their chips into the dealer, who in turn gives them a voucher or raffle tickets which they can use for a giveaway or auction for the prizes provided by the host/hostess.
Our friendly casino party dealers will teach any new players good basic strategy on all casino table games, and we deal to Vegas standard rules and odds. 
The number and type of casino party gaming tables that you will need for your event will be determined by you and our casino party planning staff. Typically we suggest enough casino party tables to accommodate about 60% of your guests to play at any given time.
We offer all your favorite casino party games such as Blackjack, Roulette, Craps, Texas Hold'em, 3 Card Poker, Let it Ride Poker, Chuck a Luck and Slot Machines.
Casino Fun Inc.'s party planning staff has over 18 years of experience planning everything from a 10-person home birthday party to a 2000 person corporate event. We can help make your casino party the most memorable event ever!